The will of Conrad Temma is attached here and includes information contained in pages related to his life with Caroline Grimme. They were parents of Mary Caroline Temma, my great grand mother on my mother's side of the family tree.
In this first segment Conrad's date of death is listed as October 13, 1900. The will is in probate court on November 27. The spelling of 'Temma' differs from 'Temme' found in German records. This ends my confusion. I will use Temma. Also note that Conrad has survived his wife Caroline. She passed away before him. His property is valued at $6,000 and his personal wealth at 'fifty' dollars.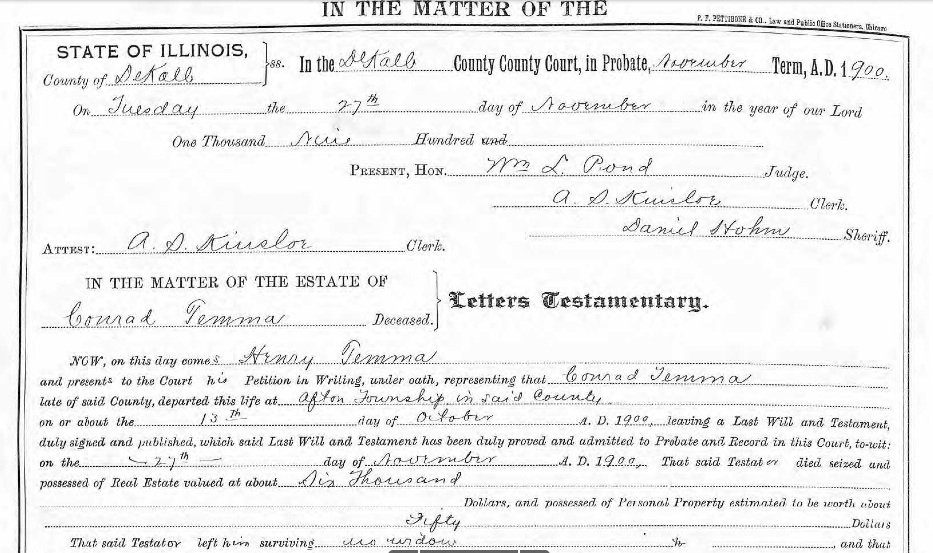 In the section that follows the children and their residence are named. Also note the 'penal sum of Eleven Thousand Dollars'.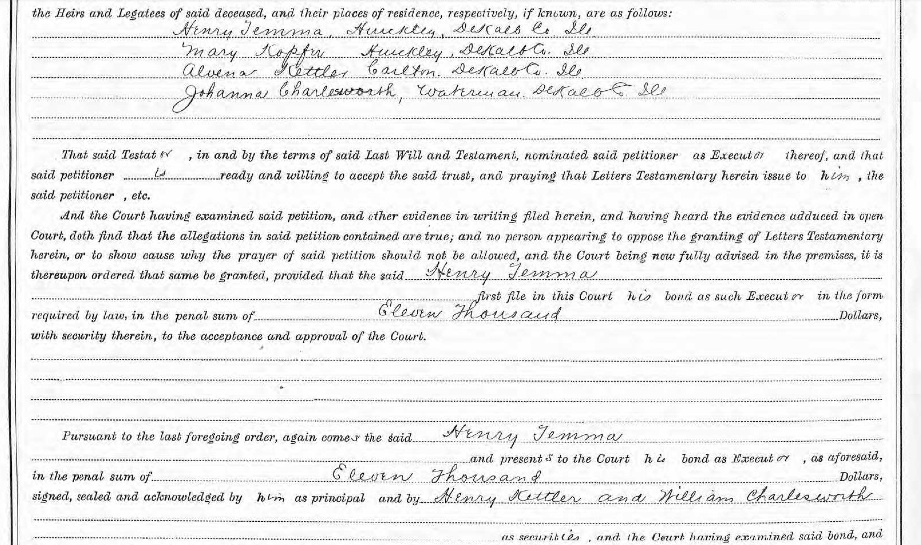 In the section that follows we find the son in laws identified as witnesses and as men who will insure the debt is paid. The fact that men appear as the legal representatives is nothing new over the centuries. It simply points to the inequality before the law that has long persisted and persists to this day, perhaps more subtle, but equally damning ways. It is curious to note that Mary Caroline Temma Kopfer, nor her husband Robert Kopfer, is identified as either a witness or a s surties.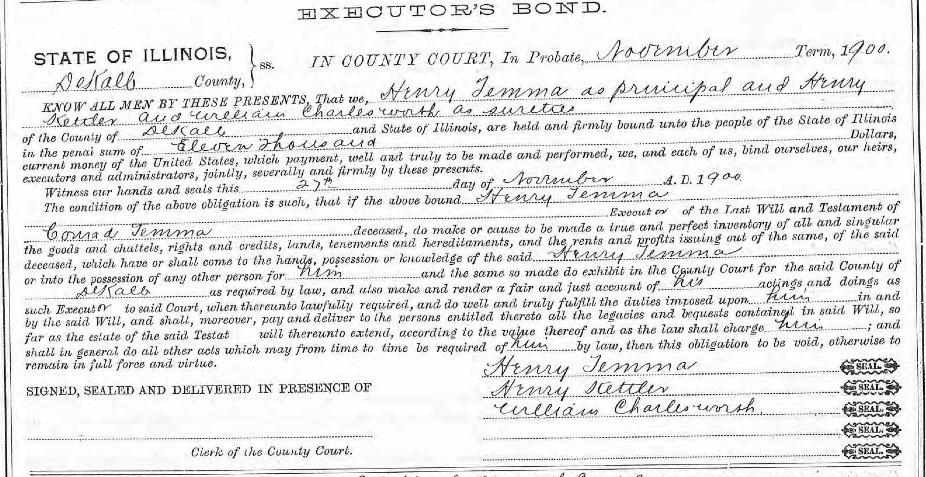 In the section that follows