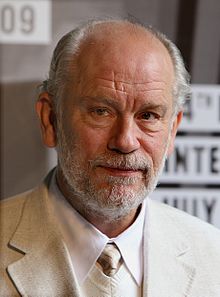 Peter Kerce Smith, son of George R. Smith and Lydia Tate was born October 17, 1803 and died December 15, 1870. He married [1] Sally Davis on November 27, 1822 and [2] Matilda Montgomery, on April 27, 1825. Sally gave birth three times in three years and it killed her. In 1858 'ish' Peter and Matilda moved into the vicinity of Benton, Illinois. Rumors that they wanted their great grandchildren to attend high school with John Malkovich are unfounded. You can tell when I get bored with the menial details.
See: Peter K Smith Thumbnail Sketch   See also: Children's Bios
Zachius Tate Smith, son of George R. Smith and Lydia Tate was born January 24, 1805, in Kentucky.  He married Frances B. Lawson, March 2, 1826, in Gibson County, Indiana; died August 21, 1875, in Posey County and is buried there. Their children, all born in Posey County, Indiana, were:
Lydia Jane Smith
Elizabeth F. Smith
Nancy C. Smith, born January 25, 1832; died September 6, 1832.
Sarah C. Smith
William Caldwell Smith
Zerelda Smith, 1837-1867; did not marry.
John F. Smith, died March 13, 1839.
Elzina Smith
Julia A. Smith
Silas R. Smith
Lydia S. Smith, daughter of George R. Smith and Lydia Tate
Lydia Smith was born January 6, 1807. She married, on May 1, 1827, Robert Calvert. (See Posey County, Indiana, Index to Wills, Book 102, page 97.)
Their children were:
Lydia Jane married Nesbit Endicott.

Issue: George R., James, Mary, Arthur J., Ada E.

Eudora
Jordan Calvert 1838-1877 married Rachel S. Robinson, 1842-1917.

Issue: Leslie, George, Andrew J., Anna, Eliza Alice, Albert B., and Rose J.

Patrick Calvert married Miss Mills.
Here you have an example of our ancestors mingling together prior to the 20th Century marriages from which some descend. The son of Lydia Smith Calvert, Jordan Calvert, marries Rachel Robinson. The Robinsons and Smiths, neighbors in Westmoreland in 1655, unite in the time of the Civil War and unite again in 1947 when Uncle Bill Smith and Aunt 'Robbie' (Margaret) Robinson tied the knot.
William Bailey Smith, son of George R. Smith and Lydia Tate
He was born March 14, 1811, in Muhlenberg County, Kentucky; died April 15, 1878. On July 31, 1836, he married Jane Smith (born 1812; died January 13, 1842). After her death, he married Jemima Smith (born 1809; died April 9, 1889). All three are buried in the Smith Cemetery in Posey County, Indiana. Folks are still trying to figure out the relationships, but clearly this is nothing more than cousins marrying cousins in an era where such relationships were made necessary by remote locations and scarcity of people.
Jane and Jemima–and a Mary Smith, who married a man named Wright– are said to have been sisters who were natives of Muhlenberg County, Kentucky, and I have now confirmed, were cousins to William Bailey Smith. The identity of their parents has not been established. Mary Smith Wright is buried in the Smith Cemetery in Posey County. Her tombstone reads: Born November 22, 1808; died August 22, 1888. If I happen through Posey County on my way to Muhlenburg for a Jimmy Buffet concert I will pay my respects.
William Bailey and Jane Smith's family consisted of:
Elizabeth C. Smith
John Bailey Smith
William Bailey and Jemima Smith's children were:
Mary J. Smith
Crawford Bell Smith
James Rice Smith
Notice the continuation of names that run in our family. In this case there are several: Jemima, Bailey, Crawford, Rice and Bell.  The latter three do not appear in the Smith history until this point. They were however important surnames in colonial Westmoreland. I am assuming they could be found in the Smith branch on which we find both Jane, Jemima and Mary. I am guessing the mother of these three ladies was either a Rice, a Bell or a Crawford.  The name 'Bailey' is so prominent in the Smith line over the centuries that it confirms my belief that Peter of Westmoreland did in fact take Mary Bailey for his bride. The 'Bailey trend' begins there.
Mary (Polly) Smith, daughter of George R. Smith and Lydia Tate
Mary was born March 15, 1813; died June 24, 1838; married Dr. Jesse R. Craig on May 27, 1832. Children of Mary (Smith) and Dr. Jesse R. Craig:
Louisiana Craig, born March 3, 1833; died February 15, 1904; married Charles C. Whiting, born February 2, 1832; died February 8, 1906. Issue included:

Ella 1856-1890; Maggie 1860-1890;  Jessie 1863-1949 and Sarah 1868-1953.

John Barton Craig married Amanda Johnson.
Nancy Smith, daughter of George R. Smith and Lydia Tate
Nancy was born February 2, 1815; died 1913, near Enfield, Illinois; married [1] James Williams, who was accidentally killed by a cannon on July 4, 1861. She married [2] Bailey Martin on November 26, 1862.
Children of Nancy (Smith) and James Williams:
Malinda Williams, born 1840; married on January 30, 1862, Robert Endicott, son of Moses and Elizabeth (Calvert) Endicott.
Simon Williams; married Sarah Graves
Elsberry Smith, son of George R. Smith and Lydia Tate
Elsberry was born January 18, 1818 in Smith Township, Posey County, Indiana and died there on November 29, 1886. He married, on August 6, 1845, Susanna Mary Ann Blackwell. Susanna was born October 6, 1821, probably in Caswell County, North Carolina. She was the daughter of William Marshall and Elizabeth (Strader) Blackwell. In a previous Chapter 8, the Gordian Knot, I related the Smith tie to the tree of Chief Justice John Marshall. Susanna died November 11, 1893. Her tree becomes fascinating for me as a part of a larger jig saw puzzle.  My brother-in-law, Charles Cox, has a family tree that includes Blackwells. Blackwells and Cox names extend back into Colonial Virginia and New York. The Vincent Cox family played a prominent role in the legal paperwork important to Peeter and Peter Smith of Westmoreland.
The children of Eldsberry and Susanna included:
George Dallas Smith, born December 13, 1847
William Marshall Smith, born September 25, 1849
John Francis Smith, born December 23, 1850; died May 13, 1864.
Ira Bradford Smith, born May 5, 1852
Albert Elsberry Smith, born June 7, 1854; died July 14, 1920.
Sarah E. Smith, born January 16, 1856; died March 12, 1865,
buried in Smith Cemetery.
Joseph Bailey Smith, born June 29, 1857; died September 3, 1861.
Frances E. (Fannie) Smith, born March 10, 1861; died September 3, 1863.
Charles Wesley Smith, born July 23, 1863; died January 4, 1879.
James Arthur Smith, born January 28, 1865
Julia Ann Smith, daughter of George R. Smith and Lydia Tate
Julia was born May 31, 1820; died November 8, 1899; and married Andrew Nash on January 14, 1841.
Their children included:
William Andrew Nash, 1843-1902; did not marry.
Mary E. Nash, 1845-1915; married James H. Cox.
George W. Nash, 1847-1862.
John A. Nash, 1849-1939; did not marry.
Charles Edward Nash, 1851-1911; married [1] in 1873, Sarah M. Westfall; [2] Lynda (nee Westfall); [3] Charlotte Breton (1854-1922). Issue by third marriage:

Cladius (1887-1909) and Clydia E. (1883-1886).

Martha A. Nash, 1853-1891; did not marry.
Nancy A. Nash, 1855- married Mr. Johnson.
James Nash, 1857-1932; married Hattie Hinch (1870-1939).
Andrew J. Nash, 1859-1945; did not marry.
Eugene W. Nash, 1862-1950; married Aquilla Grigsby on September 5, 1889; Issue:

one daughter, Hershia, who married Chester Montgomery.
George C. Smith, son of George R. Smith and Lydia Tate
George was born September 6, 1822; died October 6, 1850 and did not marry.
Sarah Jane Smith, daughter of George R. Smith and Lydia Tate
Sarah was born June 25, 1825; died October 3, 1899; married, on October 12, 1847, Cavitt Nash (brother to Andrew Nash). Issue included:
Mark Trafton Nash, born 1849; in 1881, married Elizabeth Reeder. They had one daughter;

Edna Pearl, born March 6, 1882, who married and moved to Illinois.

Sarah Ellen Nash, 1851-1926, married, in 1873, Joshua Jaquess.
George Cavett Nash, born 1853; married [1] Ardelia Davis in 1884, [2] Dora Ragand and [3] Mary Daum.
John Newton Nash, born 1855; married Nancy C. (Nan) Anderson in 1880
Joseph Marion Nash, 1858-1920; married, in 1880, Kate Cavett (1856-1921)
William Smith Nash, 1860-1940; married Repsie Nelson in 1882. Issue:

Floyd S. Nash, married Mae Watson. They had two sons: Clyde C.  and William.